If you're looking for a new, simple craft idea that both you and your kiddos will enjoy, the consider Origami. Origami crafts are a great way to spend time in doors with the little ones when the weather outside is still too chilly. There are so many options out there when it comes to the creative creasing known as Origami.
Are you looking for some new craft ideas? Here are some great ideas to help foster a new hobby and love of paper crafting in your children.
1.Origami Faces Kids Craft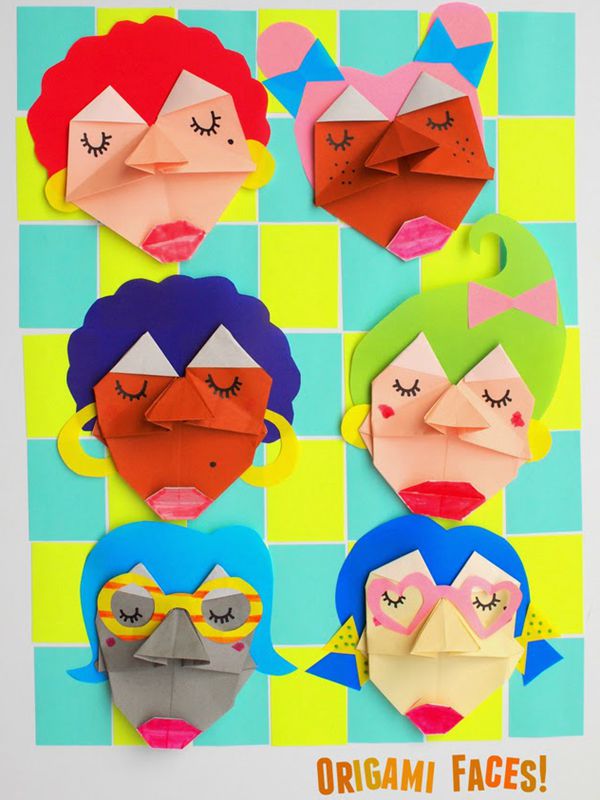 Get the Tutorial Here: Pink Stripey Socks
It doesn't take any fancy folding to complete this simple craft. Your children will have a great time creating these fun faces.
2.Easy Origami Butterfly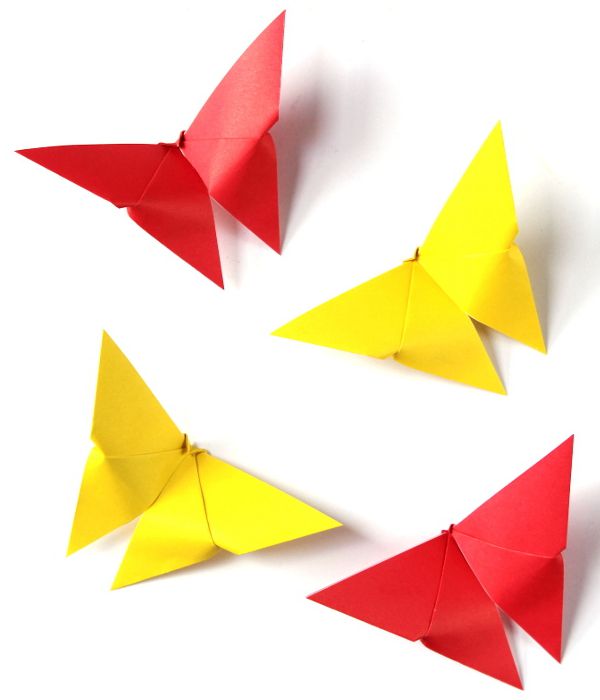 Get the Tutorial Here: Gathering Beauty
What a great way to celebrate Spring! These butterfly beauties are just perfect for beginners. They're both fast and easy.
3.DIY Origami Bird Magnet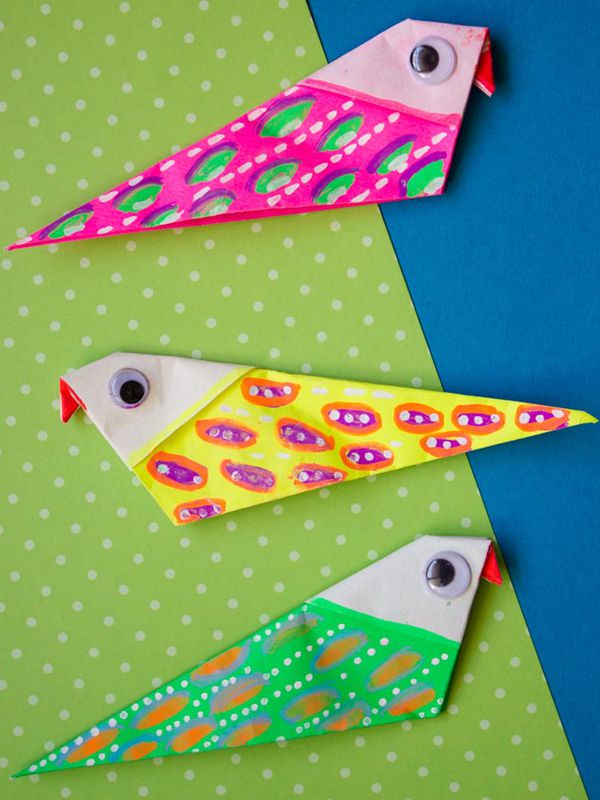 Get the Tutorial Here: Artsy Craftsy Mom
These birds are a simpler take on the traditional paper crane. Attach your finished product to a magnet and admire on your fridge all year long.
4.Easy Origami Puppy Dog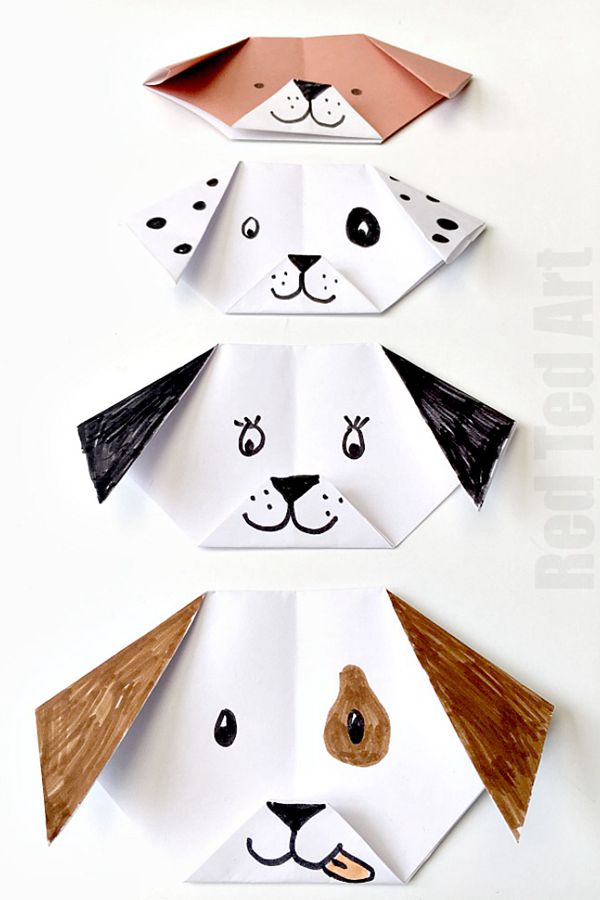 Get the Tutorial Here: Red Ted Art
These pretty pooches are a piece of cake to make! You only need a sheet of plane white printer paper and crayons or markers to get started.
5.DIY Easy Cute Origami Cats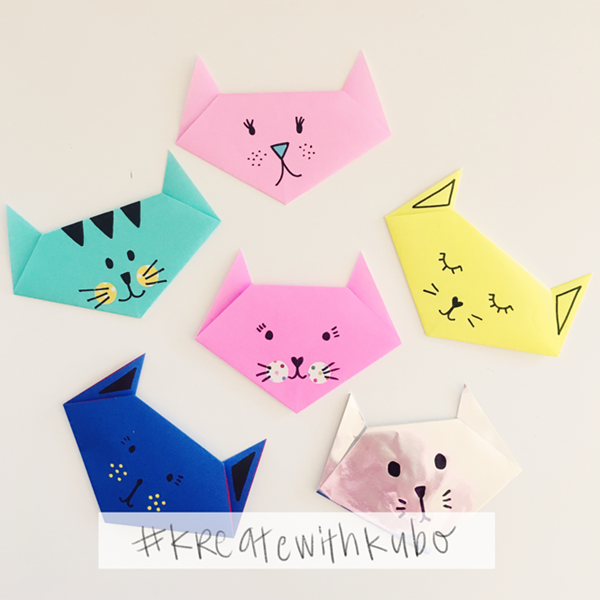 Get the Tutorial Here: Fat Mum Slim
Here kitty kitty! Use traditional Origami paper in any color to dream up a colorful kitten. Perfect for beginners.
6.Easy Mario Mushroom Origami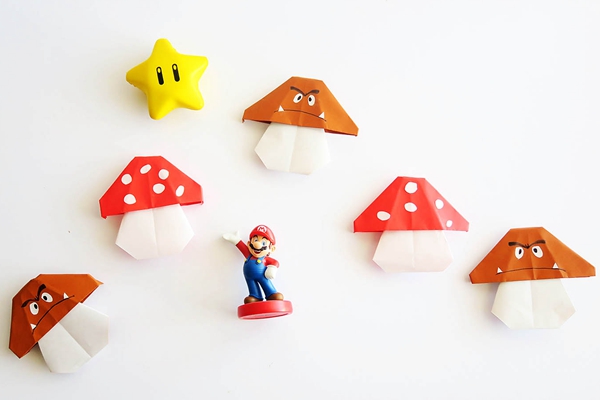 Get the Tutorial Here: All for the Boys
Here's a perfect little craft for the Super Mario fan in your life. These marvelous mushrooms may tear your kiddos away from the video games!
7.DIY Origami Easter Bunny Baskets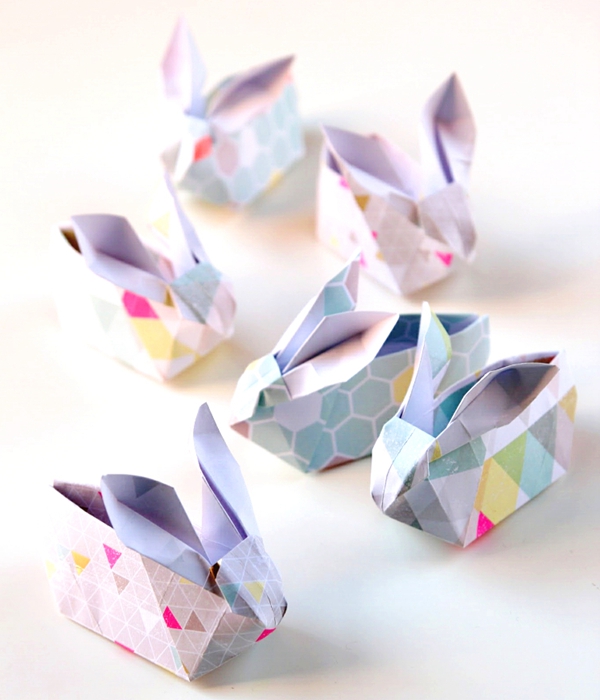 Get the Tutorial Here: Gathering Beauty
Check out these beautiful bunny baskets. They will add a perfect little splash of color to your table on Easter morning.
8.DIY Paper Winged Heart Hidden Message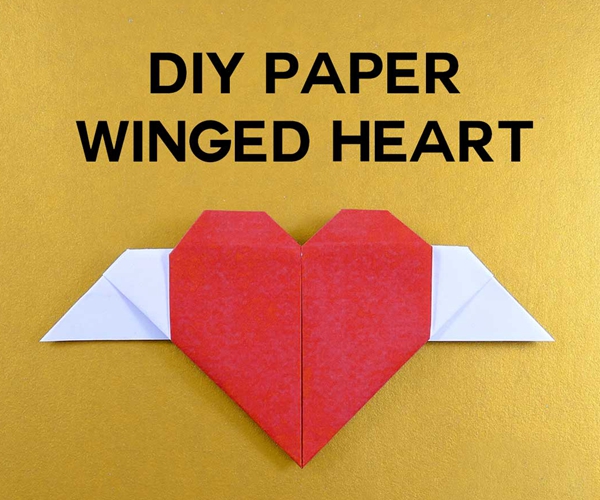 Get the Tutorial Here: Jennifer Maker
If you're looking for a craft to keep the kiddos busy, check out these paper hearts with a hidden message inside.
9.Paper Boat How To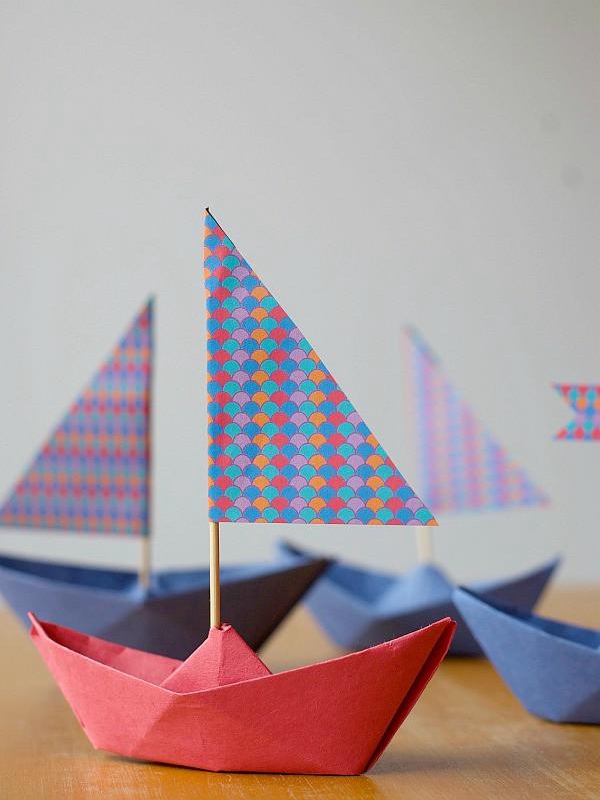 Get the Tutorial Here: Satsuma Designs
Are you a fan of nautical décor? Then you are sure to adore this quick and simple paper boat tutorial.
10.DIY Woodland Animal Bookmarks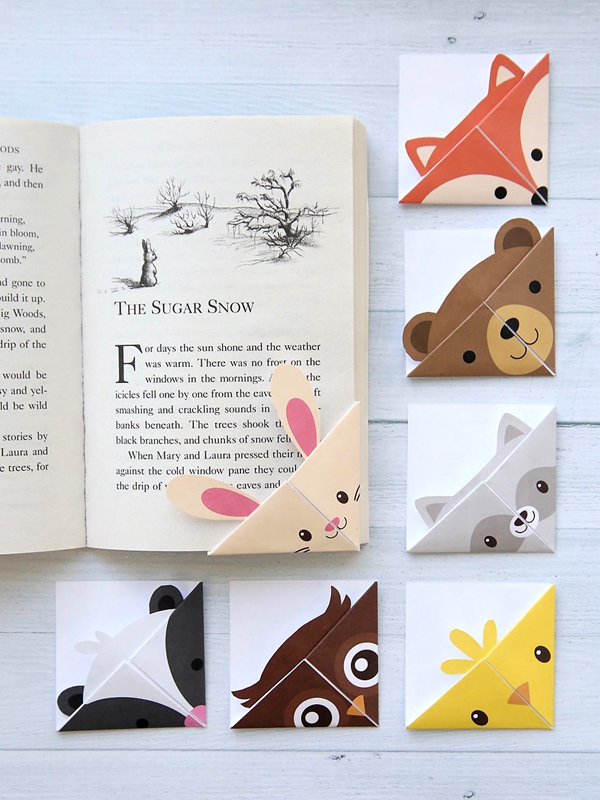 Get the Tutorial Here: It's Always Autumn
Any animal love will certainly love these creased critters. They make a great gift for a book lover.
11.Easy Origami Father's Day Shirt Cards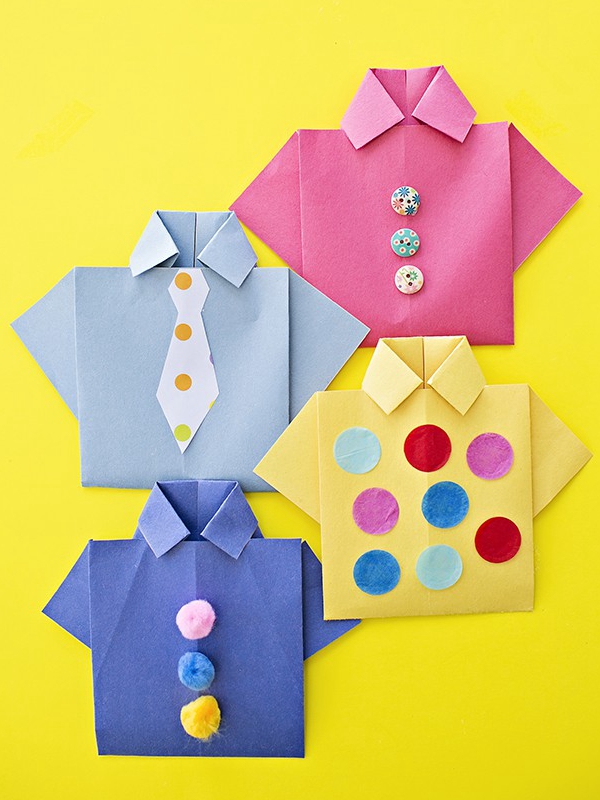 Get the Tutorial Here: Hello Wonderful
Dad is sure to get a kick out of this adorable Father's Day card. The kiddos can even write a little message for dad on the inside.
12.Paper Airplane How To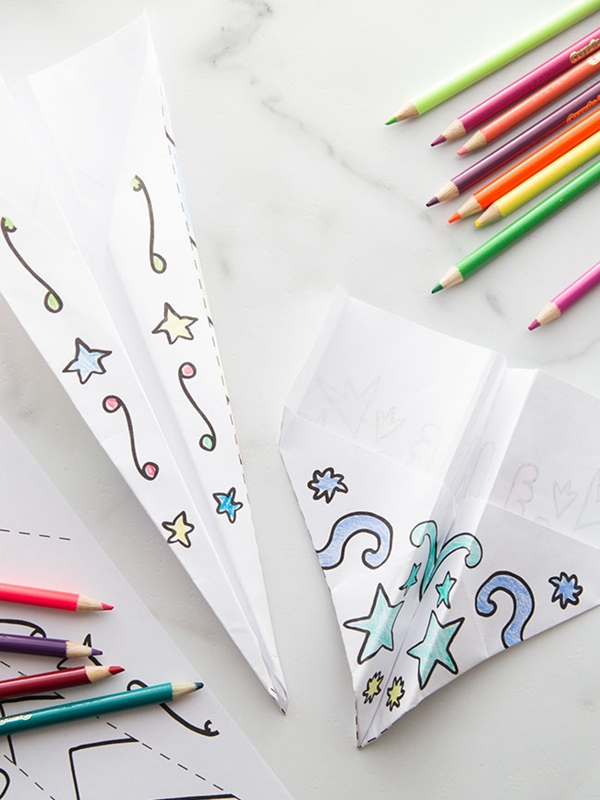 Get the Tutorial Here: The Best Ideas for Kids
Blast off! We all remember making paper airplanes back when we were kids. Add a little flair to these fliers using crayons or colored pencils.
13.Easy Origami Giraffes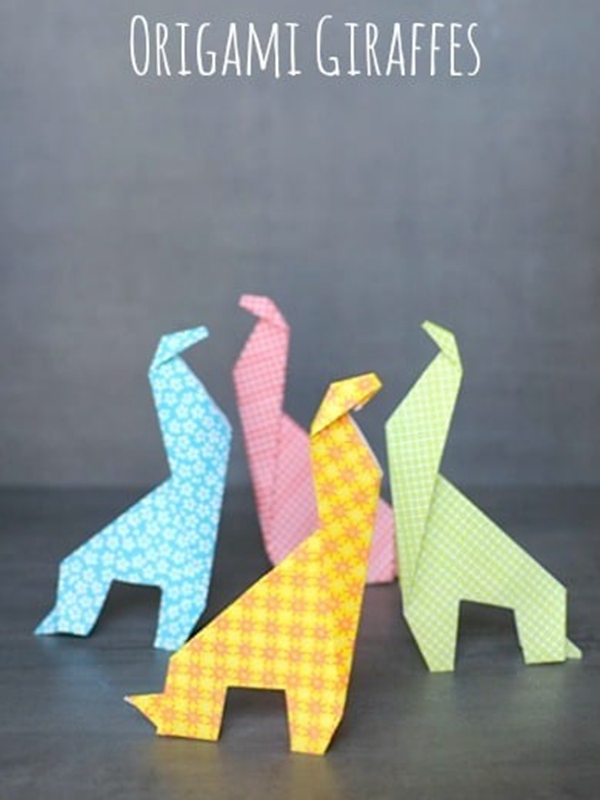 Get the Tutorial Here: Craft Whack
Using just paper and scissors, you'll be on your way to creating your own perfect little paper zoo.
14.Dog and Cat Origami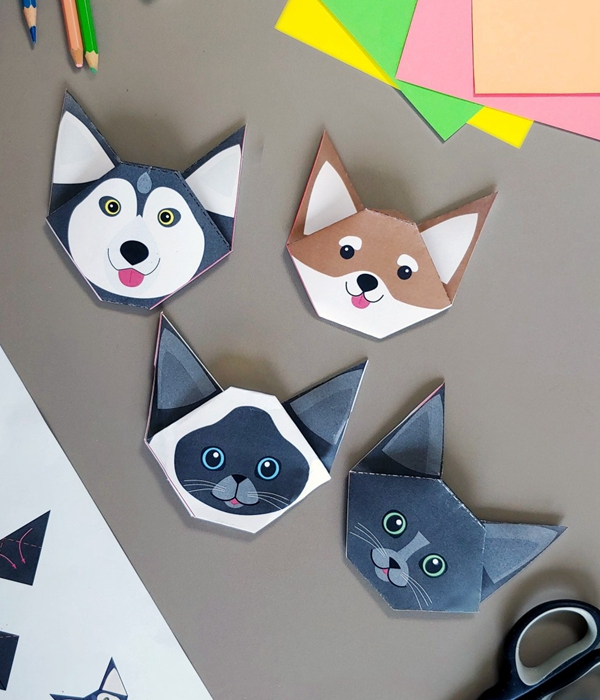 Get the Tutorial Here: One Colorful Day
Is it raining cats and dogs? Then that's a perfect excuse to say indoors and create these creased critters. These pretty pets require just five simple steps to make.
15.Treasure Box Crafts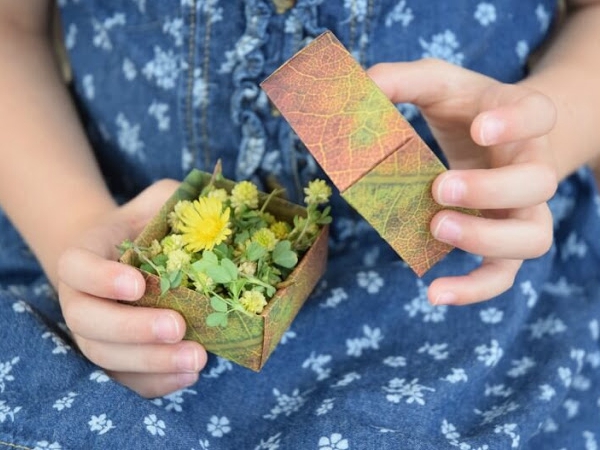 Get the Tutorial Here: Paper and Glue
Get some traditional Origami paper and get started. These are a perfect project to do with your kids that also helps them with their fine motor skills.
16.Origami Bus
Get the Tutorial Here: Moms and Crafters
Take a look at this charming yellow school bus. This one is easy to make and just perfect for beginners.
17.Four Point Star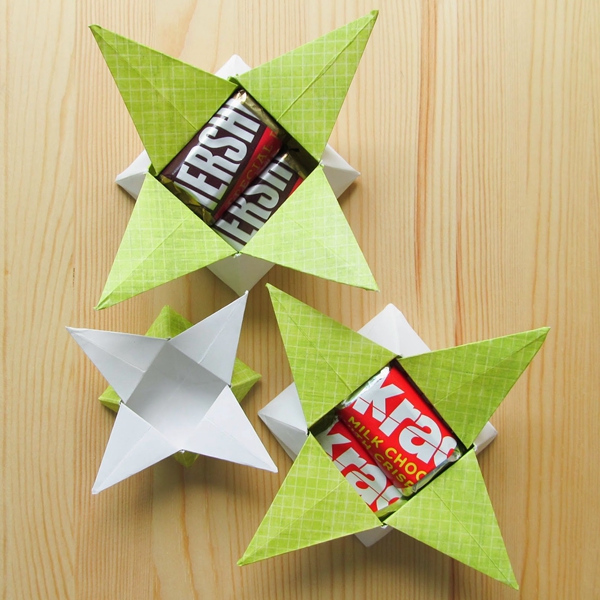 Get the Tutorial Here: Muslin and Merlot
These adorable handmade boxes are perfect for stashing gifts. All you need is a 6 x 6 inch piece of paper and scissors to get started.
18.Origami Bows
Get the Tutorial Here: How About Orange
Think turning a plain piece of paper into a beautiful bow is complicated? Then check out this step by step tutorial for paper bows.
19.Origami Corner Bookmark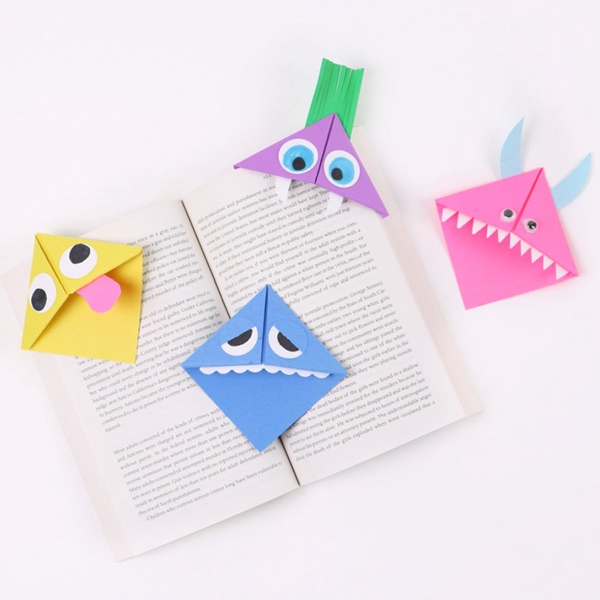 Get the Tutorial Here: Creative Ramblings
Another great find for the book lover in your life. Adorn these bookmarks with googly eyes and funny tongues, and give as a gift to your favorite bookwork.
20.Leap Frog Math Game
Get the Tutorial Here: Teach Beside Me
Get out the extra coffee filters for this fun frog find! Your kids will have so much fun playing leap frog, and they may even learn a thing or two.
21.Origami Ninja Star
Get the Tutorial Here: Smashed Peas and Carrots
Your child will love making every ninja's favorite throwing star. Make them in any fun color you choose.
22.Origami Fortune Teller Craft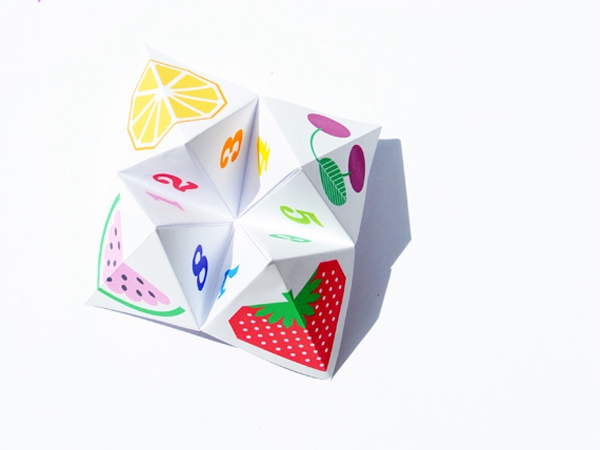 Get the Tutorial Here: Petit and Small
These paper fortune tellers are a perfect way to keep the kids entertained. You can even get creative when coming up with messages to include in them.
23.Origami Shark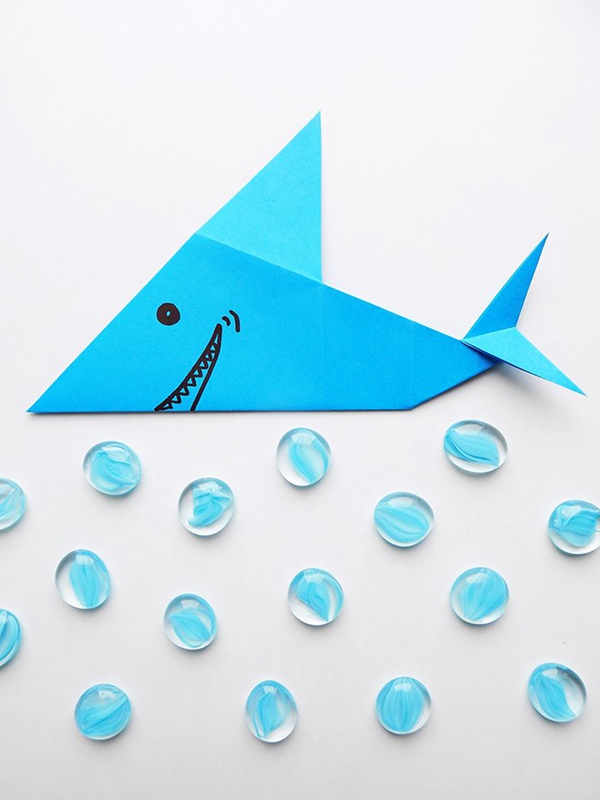 Get the Tutorial Here: One Perfect Day
This project is sure to bring a toothy grin across your face as well. These creased creatures are perfect to fold while singing the Baby Shark song.
24.DIY Unicorn Bookmark Craft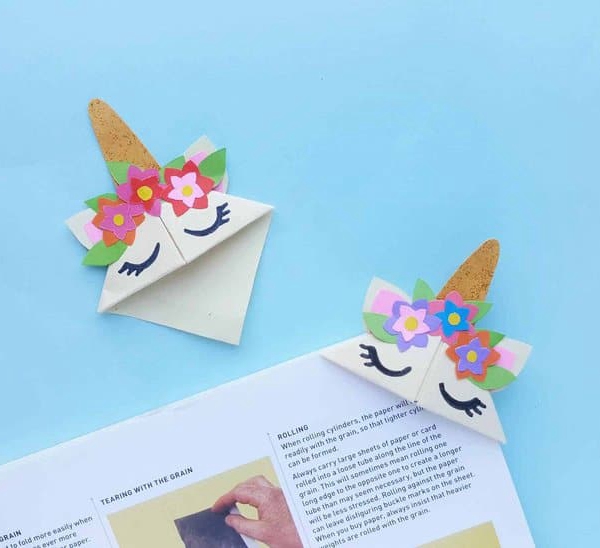 Get the Tutorial Here: Craft Play Learn
The book love in your life will enjoy these pleated pets as they read. These majestic markers can be made using colored paper. Add some glitter to give it some extra magic.
25.Origami Crown Craft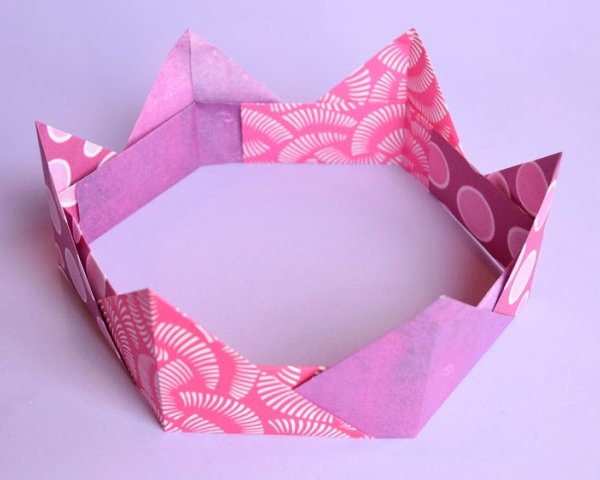 Get the Tutorial Here: Paper and Glue
Perfect for any pleated princess! Make these adorable crowns using any paper color your royal highness prefers. These make great party favors as well!
There are so many simple and easy Origami craft options to choose from! It is certainly not easy to decide which one you want to start with! Do you prefer to make a handmade gift for someone special? Create an interactive piece to play with? Or just practice your folding technique on a rainy day? With these easy Origami ideas, there are so many fun and creative possibilities.
Once you decide which of these colorful creations you'd like to try out, it's time to head to a local craft store to browse card stock, Origami paper, and any other fun decorative items you want to include. Bring the little ones along to pick out their favorite colors. Please share these links to spread all of these creative creasing ideas. Which of these easy Origami crafts was your favorite? Leave us a comment and let us know which one you plan to try!